The applications of Lean are diverse and varied, and that's what we implement at Euroelec-Smart Energy by training our team on this process. It allows us to minimize waste by not overloading our project stakeholders.

It was in 1910-1938 that Henri Ford and William Edward Deming set out 7 principles of LEAN with the aim of applying them in several sectors, such as the automotive industry, aeronautics and other engineering.
For greater precision, these are the elimination of waste, flawless production, the « Just in time », the reduction of fluctuations, the continuous improvement, the standardization of work and the involvement of operators. All this to save considerable time to the good production of the tasks to be performed.
At Euroelec-Smart Energy, five members of our team have been unanimously designated as the pillars of five LEAN principles.
–The human system, the one that will maintain "order" in the team, and manage relationships.
–Standardization for the organisation and internal management of company files.
–The quality of the documents in appearance.
-The "Just in time" to manage schedules and deadlines.
–Continuous improvement to go further and evolve.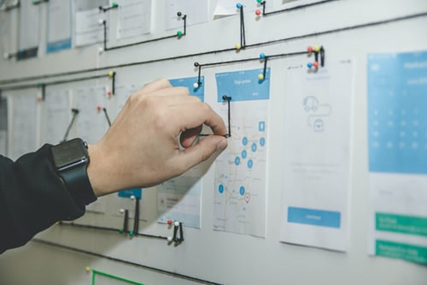 I- Qality control
A) Tools
First, different visions of a society may appear. An external vision by the customers by not noticing any defect of the latter, and an internal vision of the employees not perceiving zero touch-up. And this is to be modified by different tools because do not notice that the good will not advance a company in the right way.
The most widely used method of quality control is the "Poka Yoke", which prevents errors in the results of the project. But control does not do everything, while DOING quality is doing a good deed the first time.
B) At Euroelec-Smart Energy
At Euroelec-Smart Energy we practice JIDOKA, it is a technique that detects defects as soon as possible so as not to lose productivity. For example, if we find a problem on a project, we will investigate the problem as soon as it occurs, which will allow us to find an immediate solution or alarm the collaborators about the malfunction.
C) Visual Management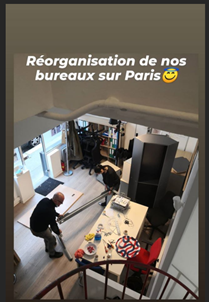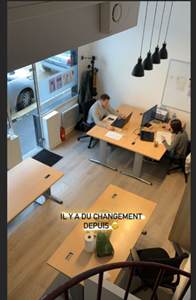 Presentation of two publications from our Instagram @euroelecsmartenergy where we apply LEAN for the reorganization of our Parisian premises. This is an example to show that this process allows to visualize the changes in one before/after and to realize that a simple change can make a business more efficient.
Euroelec-Smart Energy is one of the first energy design offices in Paris to implement LEAN.
II- Eliminating waste
A) Muri, Mura, Muda
The 3M technique is a Japanese method that increases productivity by eliminating waste in a concrete way. These are three forms of waste that are present not negatively but positively in a company because they are the triggers for the acquisition of profits.
These terms come from the Toyota Production System Transcript, created in 1988.
Muri,it is an overload on the human level, this can be due to an intense workload that causes stress on employees.
Mura is managing the fluidity of production if it becomes too powerful.
Muda is reducing "unnecessary" things to save time.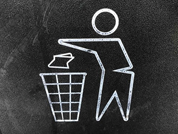 B) "Just in Time"
Waste is a cost to the company, for example, if we have a good organization, the time we waste searching for documents would have been kept to continue carrying out projects.
The goal is to produce what the customer needs when they need it.

C) Our challenges at Euroelec-Smart Energy
We are putting in place challenges to evolve our design office. Our objective is to identify for 15 days problems that affect the overall quality of our work and the company. Identify the 7 waste and find somes solutions.
III- Continuous improvement
A) 5S
This method is fundamental to the application of LEAN Management within a company. Its role is to improve the internal and external working environment to avoid inefficiencies.
By being precise, unnecessary objects must be removed either by storing them or by throwing them away. For example, sheets placed on a table that are of no use take up space on a work desk and can become awkward, which is similar to the second "Locate/Store" S.
Cleaning tools and ensuring their proper functioning, is the best way to avoid a defect and therefore a waste of time for their use.
At Euroelec-Smart Energy, standardization has been assigned to an employee to make the place of each object obvious and easier to locate in our research. We created color codes to differentiate each project, and a better organization of our files by specific locations.
And then, the last S is to follow the previous S to ensure a better application of our work.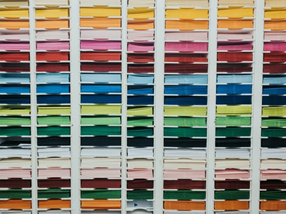 B) Kaizen
It is essential to implement this philosophy of "small steps" because if there is a rush in our tasks, there is a risk brought about in terms of quality control.
It is better to start with the creation of precise and simple innovations than to think too large from the beginning.
UNDERSTANDING this LEAN approach is the key to differentiating from other companies, and maximizing its output.
Image sources : Unsplash
https://www.euroelec-smartenergy.com/wp-content/uploads/2020/05/logo.png
0
0
SuperAdmin
https://www.euroelec-smartenergy.com/wp-content/uploads/2020/05/logo.png
SuperAdmin
2020-10-16 11:54:02
2020-10-16 11:54:04
Lean applications at Euroelec-Smart Energy